High flow heated respiratory humidifiers
1;Oxygen supply precisely.
2;Warm and comfortable.
3;Safe and effective.
Production description: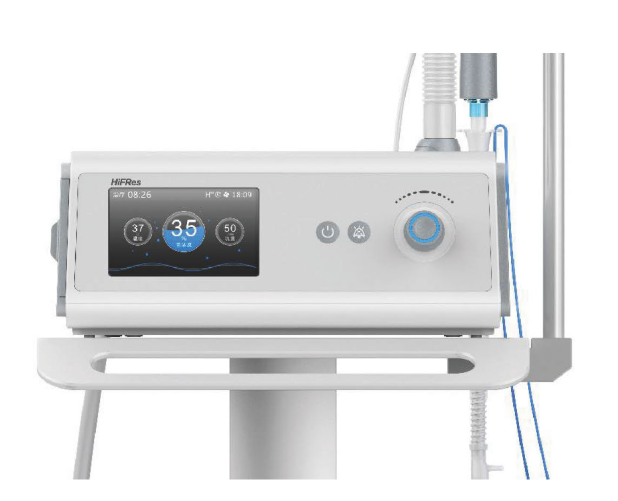 High flow heated respiratory humidifiers is mainly used to provide humidified and heated air-O2 mixed gas to the nasal cavity directly through a nasal congestion catheter without sealing,which is higher than the peak inspiratory flow rate of the patient. The oxygen concentration is accurate and adjustable, which makes the breathing more comfortable . It is an effective respiratory therapy that is suitable for invasive or non-invasive patients with spontaneous breathing, not for life support.
Applicable department :

Respiratory medicine, ICU, Emergency room, Neurology, Neurosurgery, Cardiothoracic surgery, Ppaediatrics (≥3 kg), Rehabilitation ward, Geriatric ward, etc.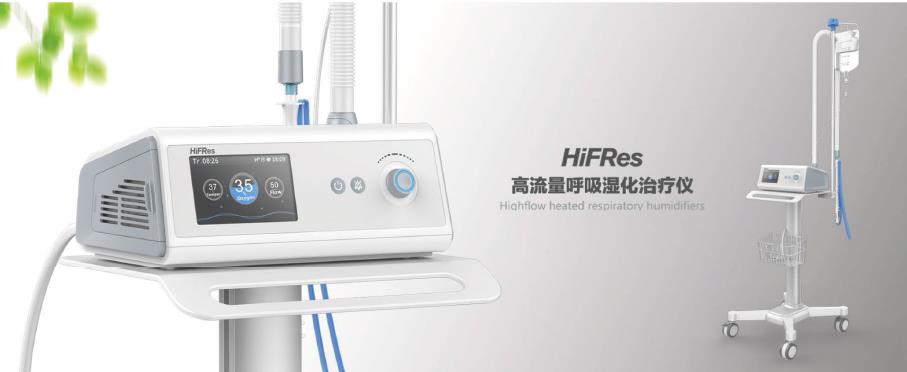 Dual color hypnotic lamp :Blue in normal state, and red in alarming status.Convenient to check the status of equipment from a distance
Multiple alarms: As many as 12 alarms to ensure that use errors are detected in real time and keep the treatment process safe and effective
History record query: It can record the temperature, flow rate and oxygen concentration for passed 1 day, 3 days, 7 days or 30 days, which is convenient to check the treatment data quickly .
SD memory card: 8G large capacity memory card can store all kinds of data of patients in treatment, providing more referable detailed data for further treatment.