G65 Deluxe ENT Treatment Unit/ENT Workstation with patient Chair
G65 ENT UNIT picture: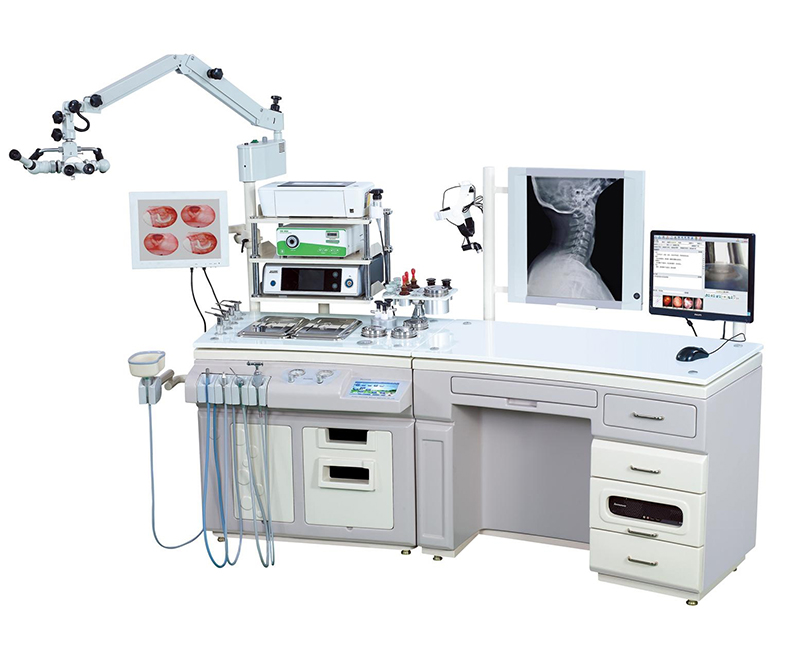 Standard and options:
Description:

G65 ENT Unit is constitute of operation table and writing table. The main frame is made of durable steel,
non rusting, long lasting. The metal frame was surrounded by the ABS appearance. The table top is made of top white marble glass, it's anti-infection and easy for cleaning.
G65 ENT Unit have two air storage tank. Compressor and vacuum pump will start working automatically
after power on and stop working automatically when storage tank are full of air.
Negative system has 10 seconds delay function after putting suction gun back to original position. Warning system will alarm when the dirt reach to limit warning. Vacuum gauge, bacterial filters, 1.5 liters
liquid container and effective device to prevent overflow.
Compressed air system continuously adjustable from 0.1 to 4 bars for spray, spray liquid with autoclavable nozzle for cleaning. Inbuilt motor suction unit with capacity of 70 liters per minute. Compressor and vacuum pump will automatically shut down after working continuously for more than 20 minutes. Stainless steel tank for compressed air of capacity of 1.5, Compressor unit completely separate from suction unit. Handle for compressed air have a regulation valve.
Laryngoscope pre-heater device, heating system to heat the instruments. 38℃ constantly warm water rinsing system.

Technical parameter
Power Supply: AC220-240V,50Hz~60Hz, Power: 800W;
Spray pressure: 0-0.35Mpa (adjustable), 450W;
Spray volume: 3-9ml/min, spray angle: >20°;
Pre-heating device: 450W, heating: 0-180 seconds(adjustable);
Suction range: > 0~1000mmHg(adjustable), 450W(adjustable), silent suction pump: 70 L/min, suction bottle 2500cc;
LED Cold light source: 12V, 10W, 5000-10000K;
LED Operating headlight: 3W, cold light,
adjustable spot light
ENT showroom picture: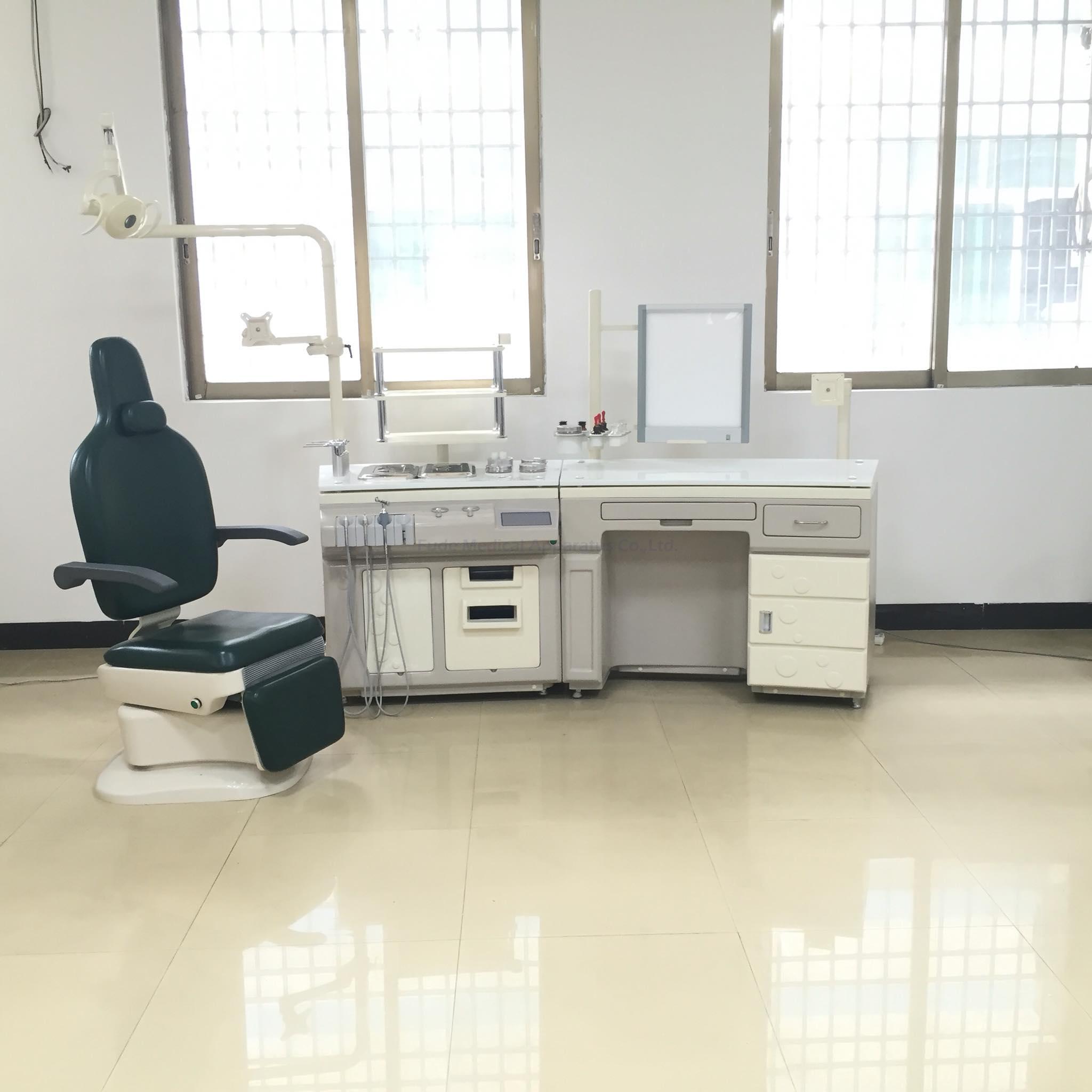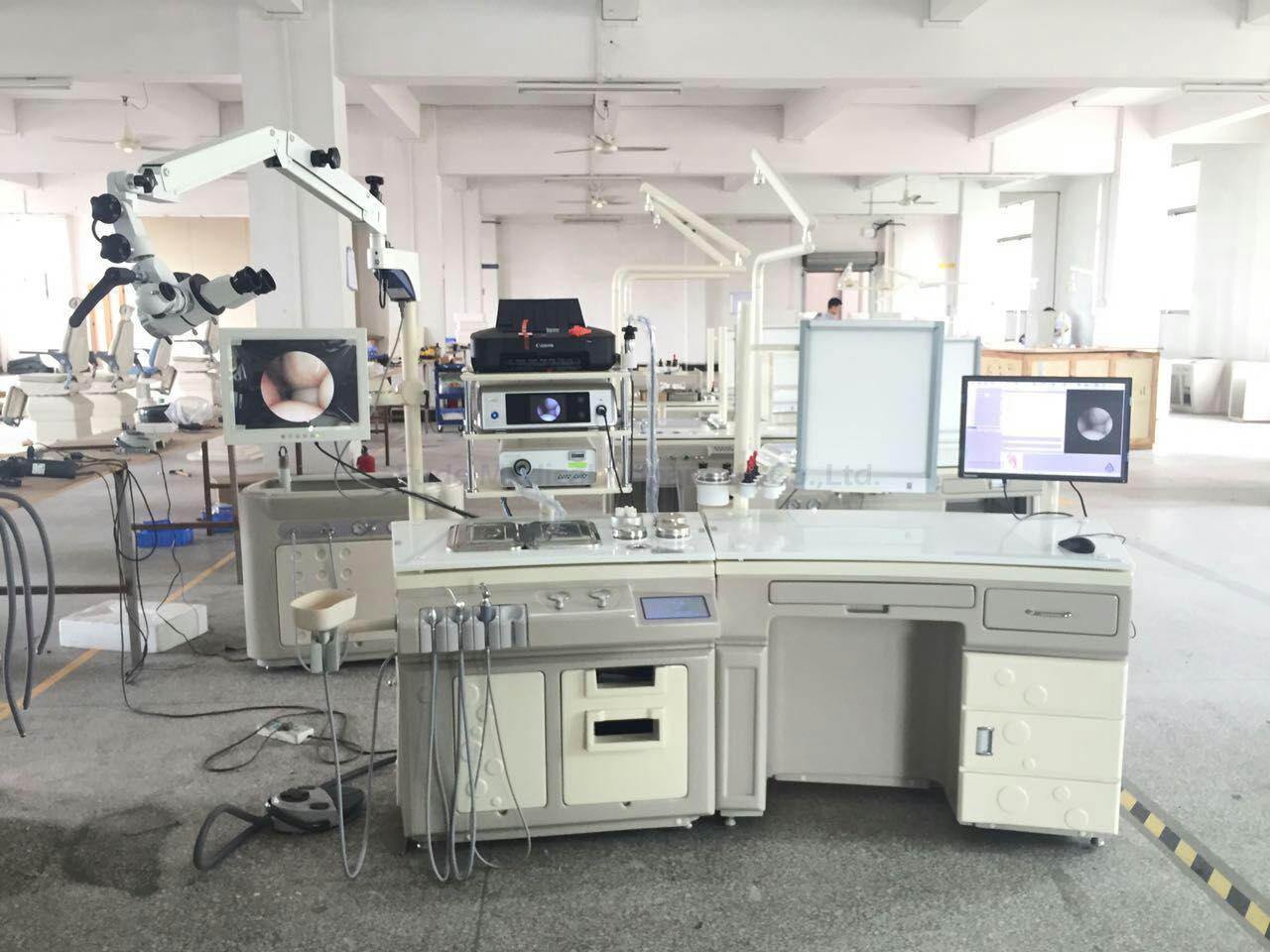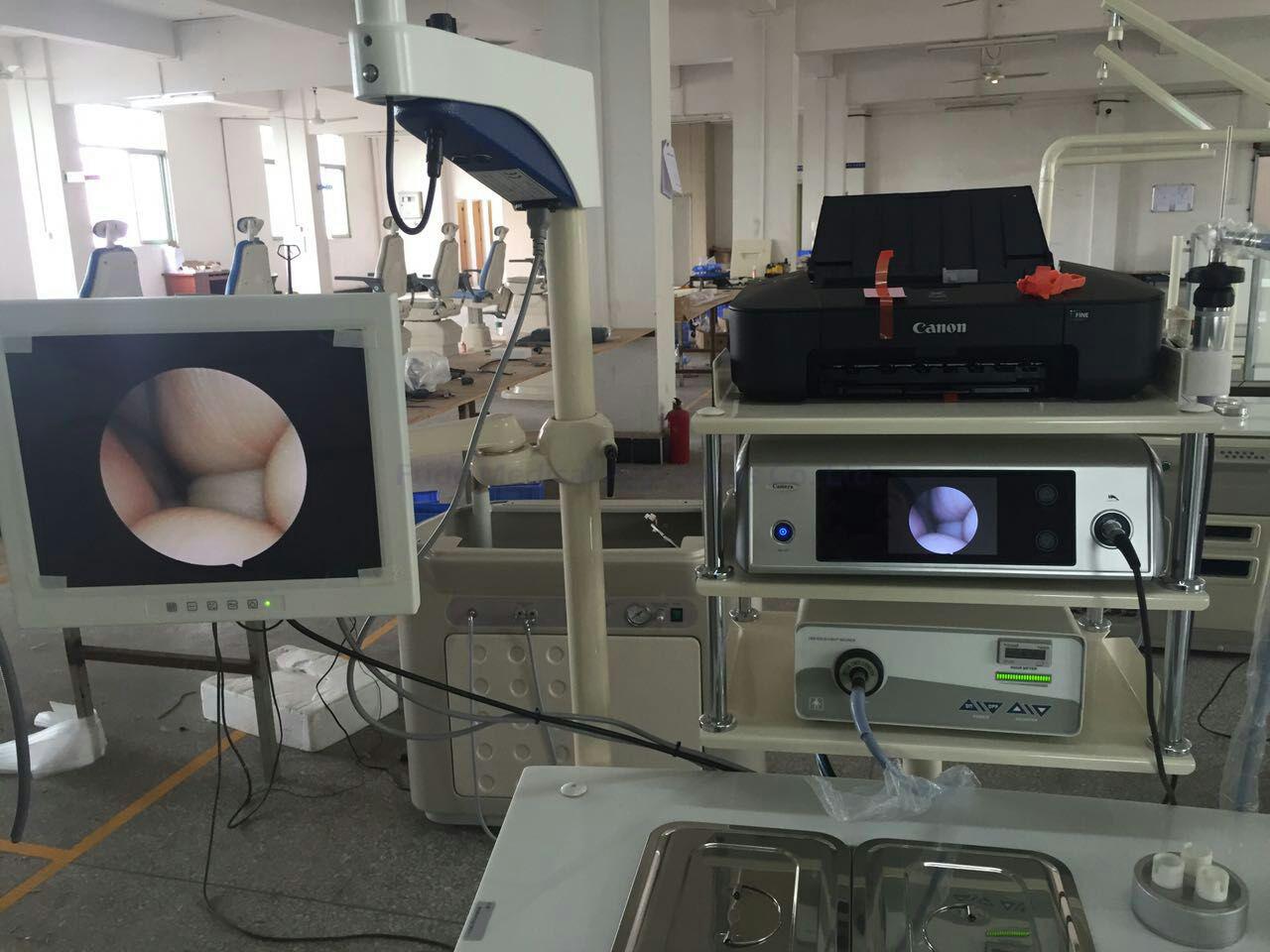 ENT UNIT package picture:

Contact Information:
| | |
| --- | --- |
| Company Name | Fude Technology Group Limited(Fude Medical Instrument Ltd.) |
| Contact Person | Candy Shu |
| Tel | +86-18773728649 |
| Skype | candy.shu1 |
| Wechat | shu245949597 |
| Email | sale@fdmedical.cn |
| Whatsapp | +86-18773728649 |
| Address | Foshan, Guangdong, China(Mainland) |
I am always at your service!
Welcome contacts us for more detail information!