Conventional Self-Expandable Ni-Ti Alloy PTCD or ERCP Biliary Stent
Biliary stent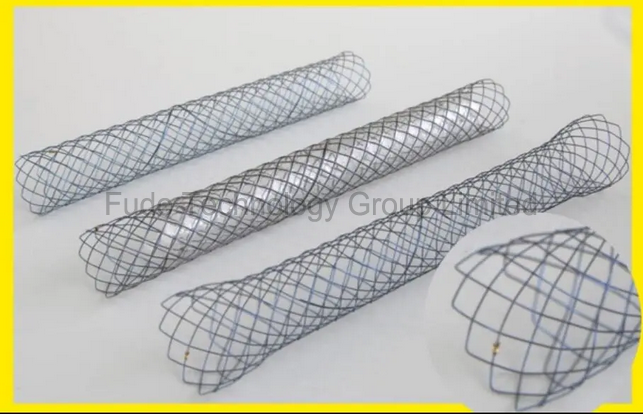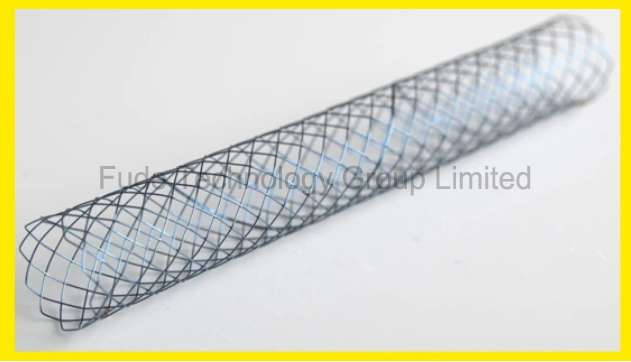 Usage:
Be used to ameliorate the pain caused by biliary stricture and obstruction.
Characteristics:
1.Continued gentle radial tensile force, effectively expands the stenosis, reducing the patients' discomfort.
2.Imaging markers of the stents are clear visible under image equipment .Positioning is more accurate.
3.Re-positioned introducer system (When releasing less than two-thirds of the length, Stents can be pulled into the introducer system be re-positioned. Separately meets the under endoscope look and image placement and release.
Choose the metal mesh grid introducer system. Observe working condition clearly under endoscope. Positioning is more accurate.
Specification table(for biliary stents ):
Stent diameter

(mm)




Length(mm)




Specification of Introducer system

(Pipe diameter Fr x effective working length mm)




6




40/50/60/70/80/90/100




8.5Fr/9Fr x 500 (PTCD introducer system)




8




40/50/60/70/80/90/100




8.5Fr/9Fr x 500 (PTCD introducer system)




10




40/50/60/70/80/90/100




8.5Fr/9Fr x 500 (PTCD introducer system)




6




40/50/60/70/80/90/100




8Fr x 1850 (ERCP introducer system)

PTFE pipe with stainless steel mesh grid inside




8




40/50/60/70/80/90/100




8Fr x 1850 (ERCP introducer system)

PTFE pipe with stainless steel mesh grid inside




10




40/50/60/70/80/90/100




8Fr x 1850 (ERCP introducer system)

PTFE pipe with stainless steel mesh grid inside




6




40/50/60/70/80/90/100




8.5Fr/9Fr x 500 (ERCP introducer system)




8




40/50/60/70/80/90/100




8.5Fr/9Fr x 500 (ERCP introducer system)




10




40/50/60/70/80/90/100




8.5Fr/9Fr x 500 (ERCP introducer system)



Stent System Structure Sketch

1-Stent 2-Introducer System 3-Safety Lock 4-Guide Wire
The code of stent shape

A.Straight ends D. Double tulip ends F. Double ball ends
C. Single tulip end E. Single ball end K. Tulip end-ball end

Package:
single packed with white box(box size:680*260*30mm)
17 sets packed into a carton(carton size:685*280*515mm)
palletized